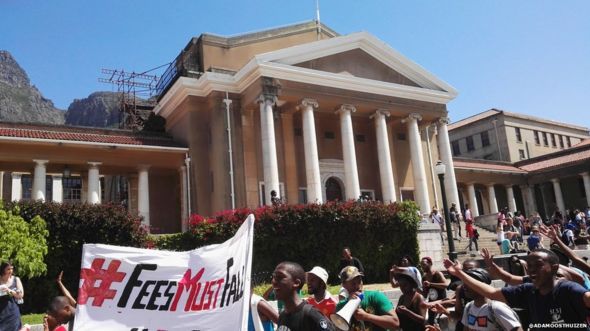 Police have captured more than 20 understudies at a main South African college, people in general telecaster reports, as dissents against a proposed ascend in educational cost charges spread.
The captures came after understudies resisted a court request acquired by the University of Cape Town (UCT), proclaiming their activity unlawful.
The challenges have spread to no less than six colleges.
It is the greatest activity by understudies since politically-sanctioned racial segregation finished in 1994.
The understudies, the greater part of whom are dark, say they can't bear the cost of a proposed ascend in educational cost expenses of somewhere around 10% and 12%, generally double the rate of yearly swelling.